Personal Branding Session for Pottery Ceramics creator Sarah from Perfectly imperfect ceramics in auckland
Sarah's Personal Branding Session was nothing short of fun. Sarah is the owner of Perfectly Imperfect Ceramics and her beautiful pieces stand out through its simplicity and uniqueness. I have always had a fascination with pottery, so when she reached out to me for some Branding Images, I was beyond thrilled.
Before her shot, we started discussing how she intends to use her images. This is an important aspect as it determines how to frame the images, ie square if mainly used for Instagram or wider if needed for a hero image on a website. Sarah's main intention was to provide the images for a blog post that she was being featured on as well as occasionally using them on her Instagram feed to give her followers a glimpse of the person behind the beautiful pottery. Sarah's Instagram feed is very cohesive and one of her trademarks, so it was very important to her that her branding images match her IG style.
Once we had a clearer idea about the use of the images, we started planning the session in detail. We developed a list of several stories that we planned to capture:
Lifestyle Shots in her studio 
Personal images of her in her home to show how she spends her days ie playing with doggie Ollie, reading a magazine, relaxing, gardening
Documenting the pottery process from kneading and throwing the clay, at the pottery wheel, glazing, firing, photographing prodcuts, packaging them up
Working in her office on her computer 
Once we have finalised the shoot list, we collaborated over Pinterest to search for inspiration to ensure that I have a very clear idea of what she was after and prepared a shooting prep list to ensure everything was ready for the big day.
Onc shooting day, Sarah had all her pieces prepared and was ready to go. It was a fun day with heaps of laughter and I learned a lot about how much goes into creating those stunning pieces. I love how the photos turned out and think they work well for her Instagram account. 
Make sure to check out her Website https://www.perfectlyimperfectceramics.co.nz/
Pinterest Inspiration Board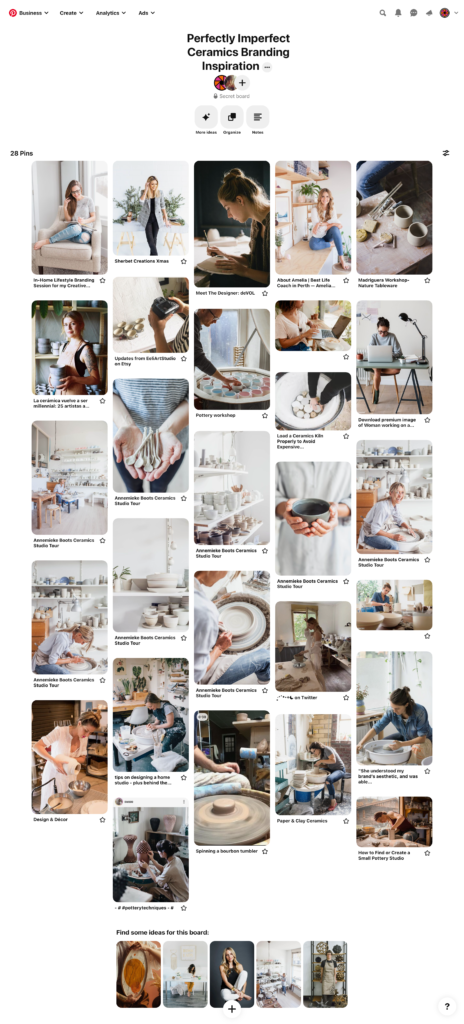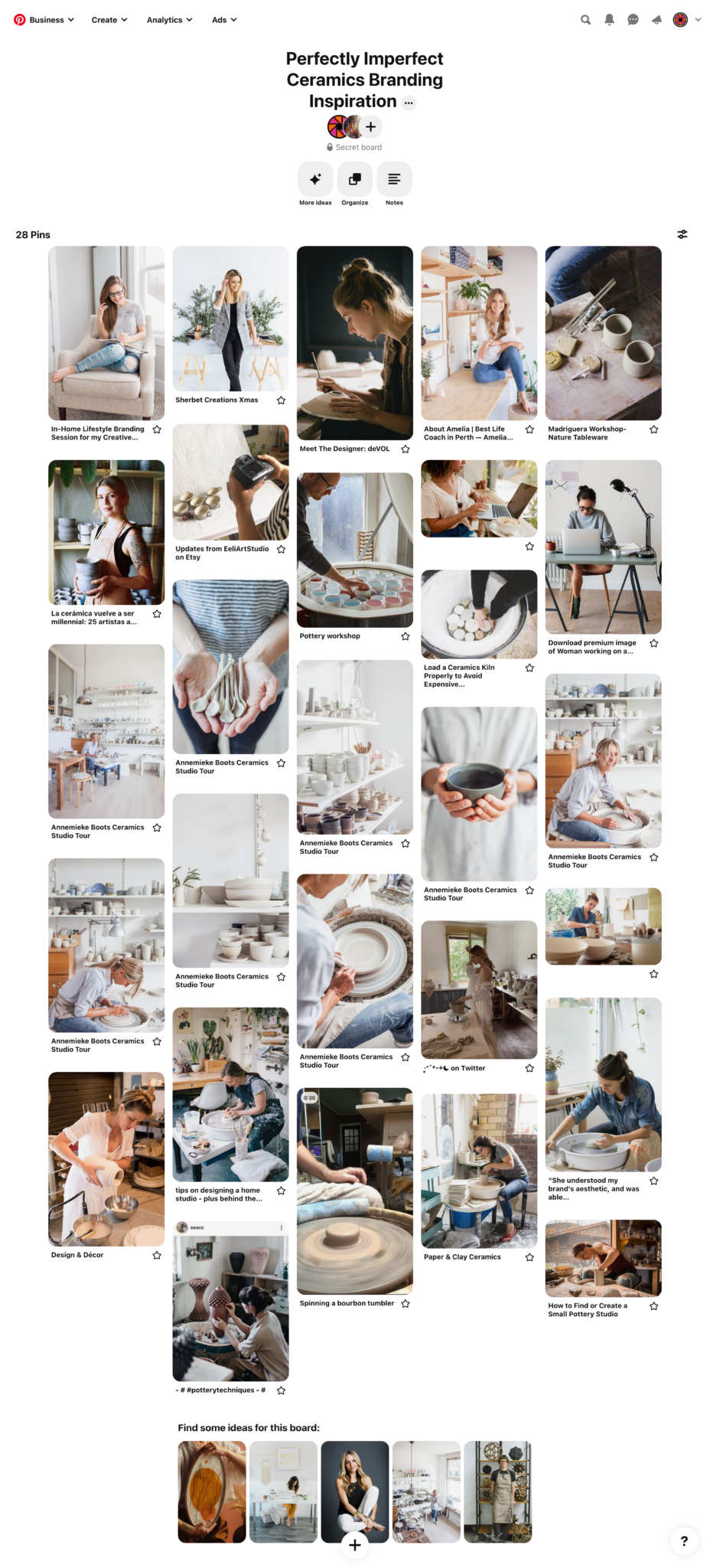 Sarah using her branding images on Instagram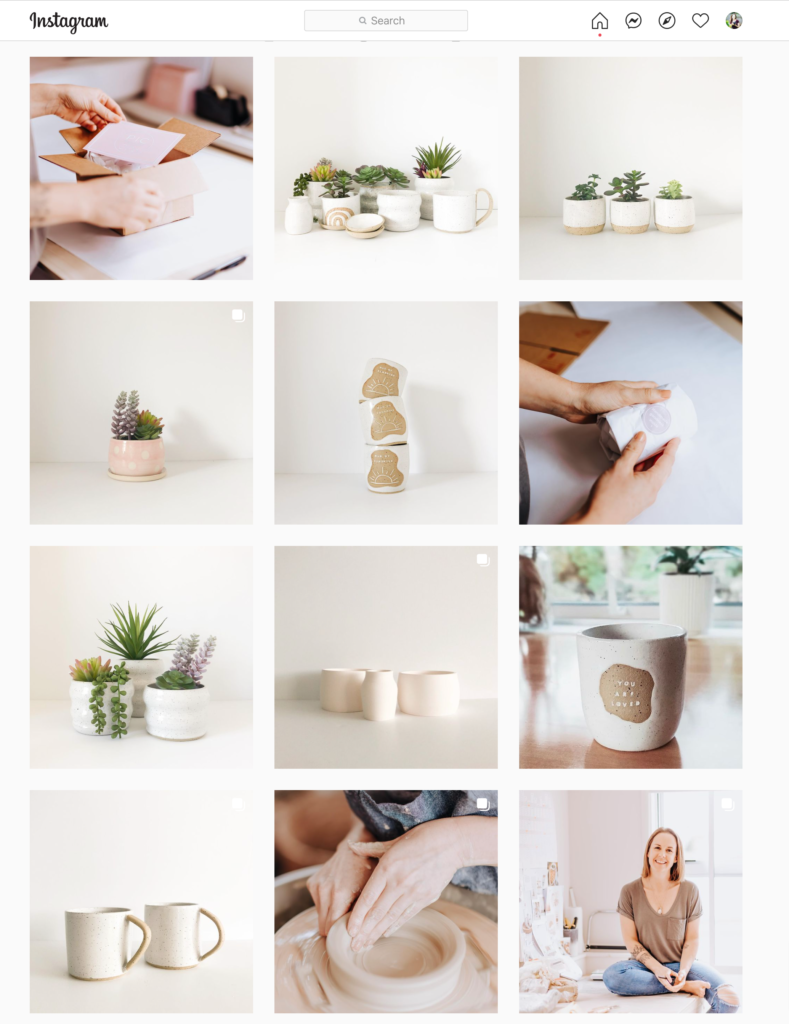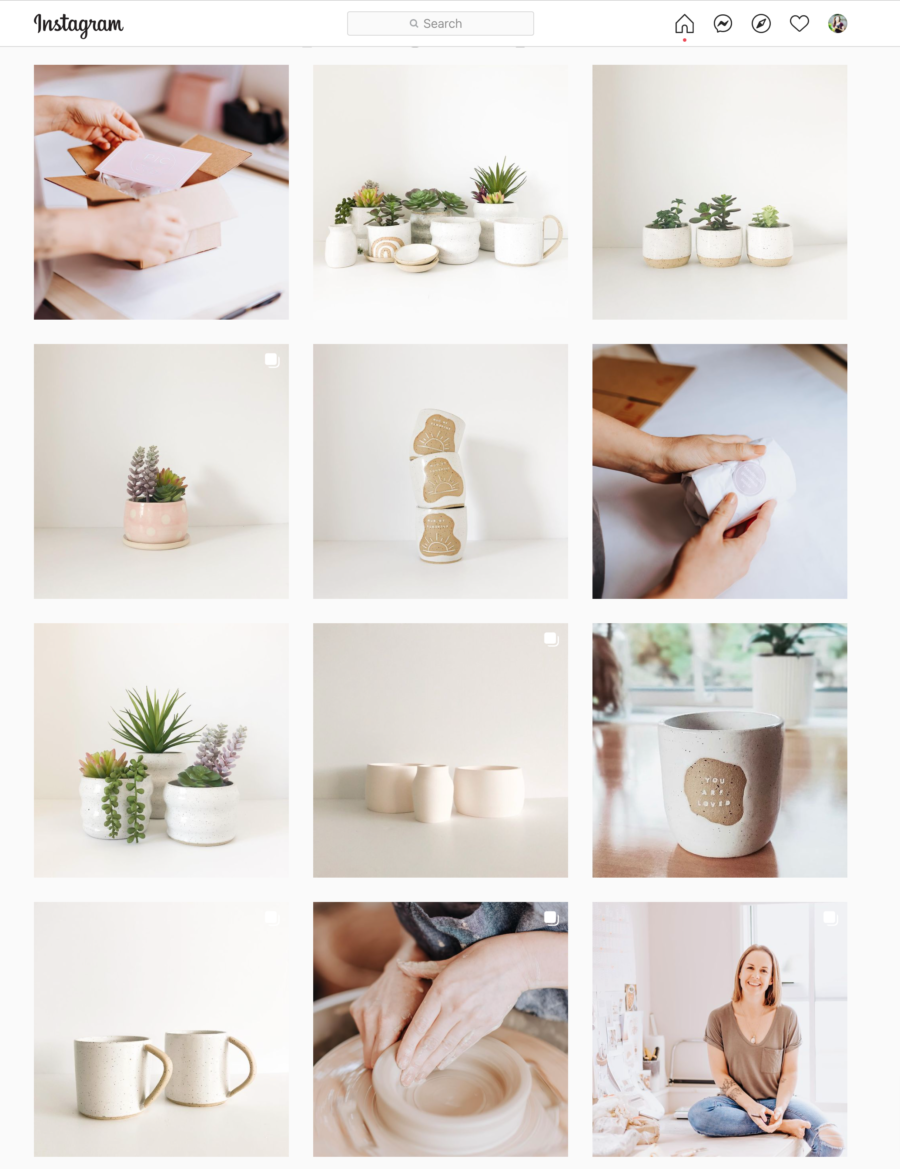 Here a little sneak into some of the beautiful images we have captured in our session